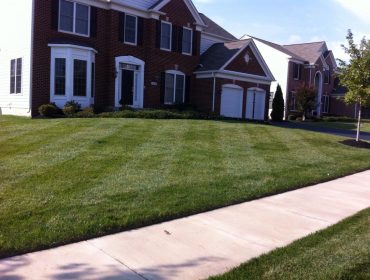 Nothing makes your home more inviting than a lush green lawn that is well manicured. F&F Lawn care services will do just that by mowing, trimming, edging, and blowing your property . We cut to the correct height to protect your lawn while giving your grass the most defined lines on the street. We replenish your yard with nutrients by finely mulching the cut grass back into the soil careful not to leave clumps. F&F string trims around all obstacles the mower can not get to. We edge all sidewalks for a defined look. F&F adds the finishing touch by blowing off sidewalks and driveways!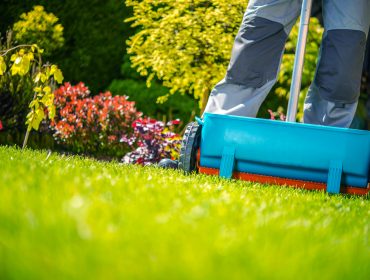 7 Step Treatment: Early Spring Fertilizer with Pre-Emergent Crab Grass Control  Late Spring  Fertilizer with Post-Emergent Crab Grass Control and Broadleaf Weed Control (as needed)  Early Summer  Fertilizer with Iron, Surface Insecticide and Broadleaf Weed Control (as needed)  Late Summer  Fertilizer with Iron, Surface Insecticide and Broadleaf Weed Control (as needed)  Early Fall  Fertilizer and Broadleaf Weed Control (as needed)  Late Fall  Fertilizer to Winterize the Lawn  Fall Lime Application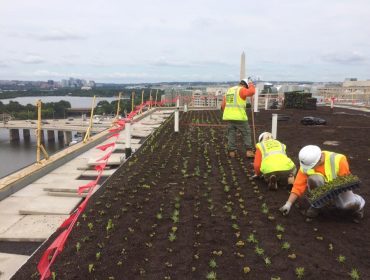 F&F has been fortunate to work on the forefront of the green industry. We've installed green rooftops on commercial properties.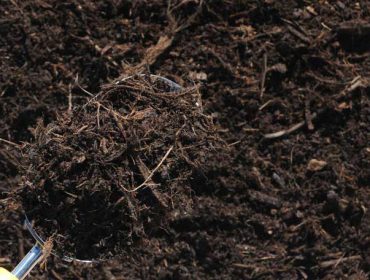 F&F can bag all leaves or haul them away. F&F will mulch your beds with a 2-3" layer of the highest quality mulch. We offer Dyed Black, Red, or Brown in Double Shredded Hardwood or Bark Mulch, which provides superior color, consistency, and longevity to your landscape design. We at F&F remove all of the debris from the beds and even make sure that the trapped leaves at the base of your plants are removed too. Once we remove the debris we edge the outside of the beds for a clean defined look. F&F's trained staff will then proceed to spread the mulch of your choice in your beds making your landscape stand out while preventing weeds and retaining moisture for your plants.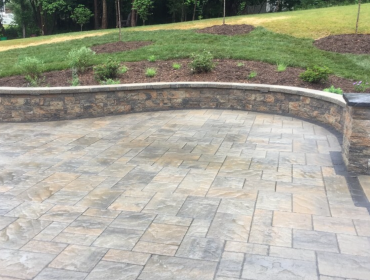 With all the beauty of a well-manicured lawn but without the maintenance, we can design and install a stone patio for an elegant addition to your home.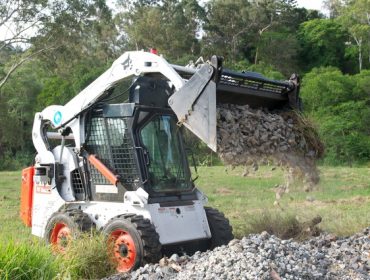 Do you require a well maintained and safe bobcat for excavations or demolitions? F&F Landscaping can help! As a reliable bobcat service in the Northern Virginia, we cater to a wide range of projects and offer bobcat services including land clearing, excavation, land leveling, grading, drainage, and more. We offer both residential and commercial bobcat services. Some of our bobcat services include: •Excavation •Foundation backfills •Patching holes •Driveway preparation •Concrete demolition •Dump truck loading •Post hole digging •Snow removal •Gravel, sand and topsoil delivery •Leveling and trucking •Earth removal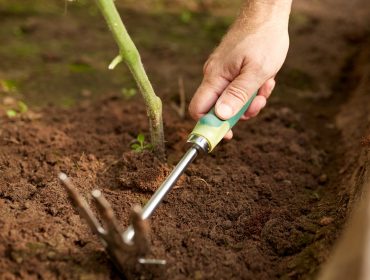 Our Pruning & Weeding program is an essential part of landscape maintenance. We will provide you with timely and professional pruning of shrubbery and maintenance of landscape beds throughout the growing season. We manually weed the beds and apply an application of herbicides to all beds and walkways. We can perform one of our three plans: Plan 1 Every month, Plan 2 Every 2 months, Plan 3 Twice a season.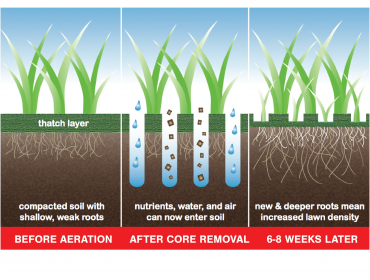 We use a core aerator that makes 1.5 – 3 inch plugs to break up the compacted soil to allow oxygen to penetrate the root zone resulting in a thicker healthier turf. We use a few different blends of Tall Fescue for either shade or full sun to best suit your property for the best results. We graciously apply 8-10 pounds per 1,500 square feet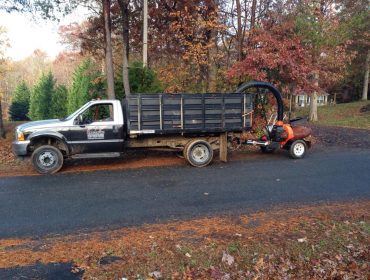 Leaf removal is an important service for the health and aesthetics of your lawn.  F&F will work in a professional and timely manner to remove all leaves from yard and flower beds.  We use top notch equipment to do this job as efficient as possible.  F&F can bag all leaves or haul them away.